Developing your business plan
In this lesson, you'll learn how a business plan, even a short one, can help you with goals and expectations as it requires that you research the marketplace, perform a competitive analysis, and create a realistic financial projection. Think of your business plan as your master document. Your guide to running your publishing business. Revisit it often to make sure it reflects reality.
Sharon, one of the beta testers for this course liked the idea of "journaling the business plan" and making it a living document. I'm glad she put it that way because it makes it much more useful and even fun. Your business plan is a roadmap, even vision quest. Set your intentions and record the changes as you learn more and gain perspective. You may resonate with this hand-written approach, or prefer to take notes on your computer or mobile device, perhaps using an app like Evernote.
If you are only writing one book, your business plan might consist of a single document that states your mission and goals and budget. However, most of the "one-book" authors I know have gone on to write two and then three!
If you're planning many books, or if your book is tied to a business, product, or service, it will necessarily be more complicated. There are many business plan templates on the web and lots of books that are dedicated to creating business plans.
The Small Business Administration (SBA) in the US has an online business plan builder. Find it here.
Another great resource is Helen Sedwick's Self-Publisher's Legal Handbook, Second Edition. The first chapter is all about setting up a business and has legal information to questions you may have about LLCs, incorporation, liability insurance, and much more. This book is a must-have resource for your author's bookshelf.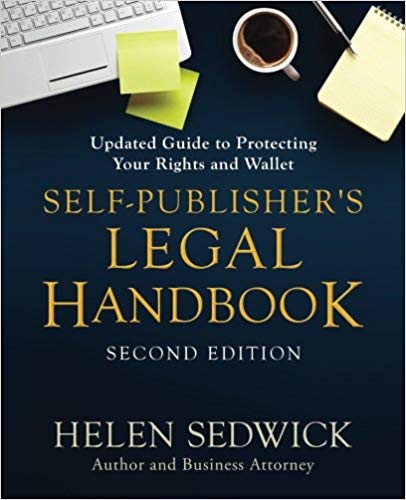 ---
Also recommended: I like this business plan book by Rhonda Abrams.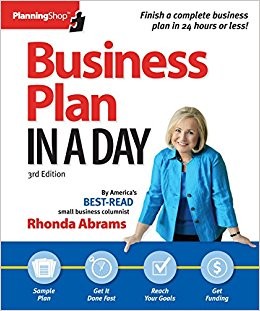 ---
What next?
Purchase the recommended books. As much as I love ebooks, I own these two in print.
Also see the consumer's guide for a complete list of the books I think are essential for your writing and publishing bookshelf.