Introduction
Before you publish, make sure you have had your book edited and thoroughly proofread. This section provides the information you need about all the different kinds of editors, how to find them, how much they cost, and how to work with them.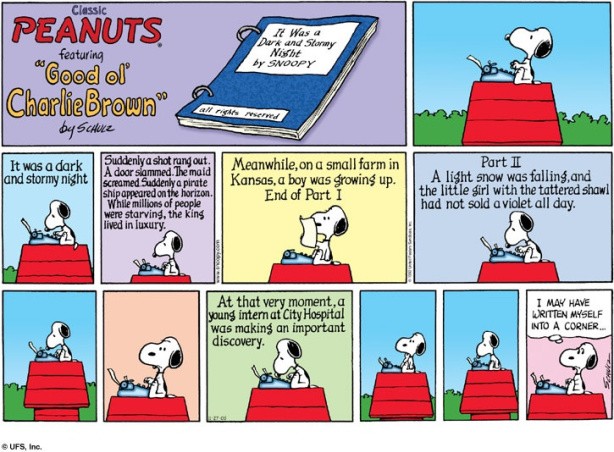 ---
Some authors skip this important step because they say they have skills in writing and editing. But it's difficult, if not impossible, for authors to step back and see the big picture in their own works: narrative arc, plot holes, character flaws, improper tense changes, and dropped themes, not to mention grammatical errors and typos. You need help… professional help to make sure your book can compete in your market.
Your story structure may make sense to you, but will it make sense to readers?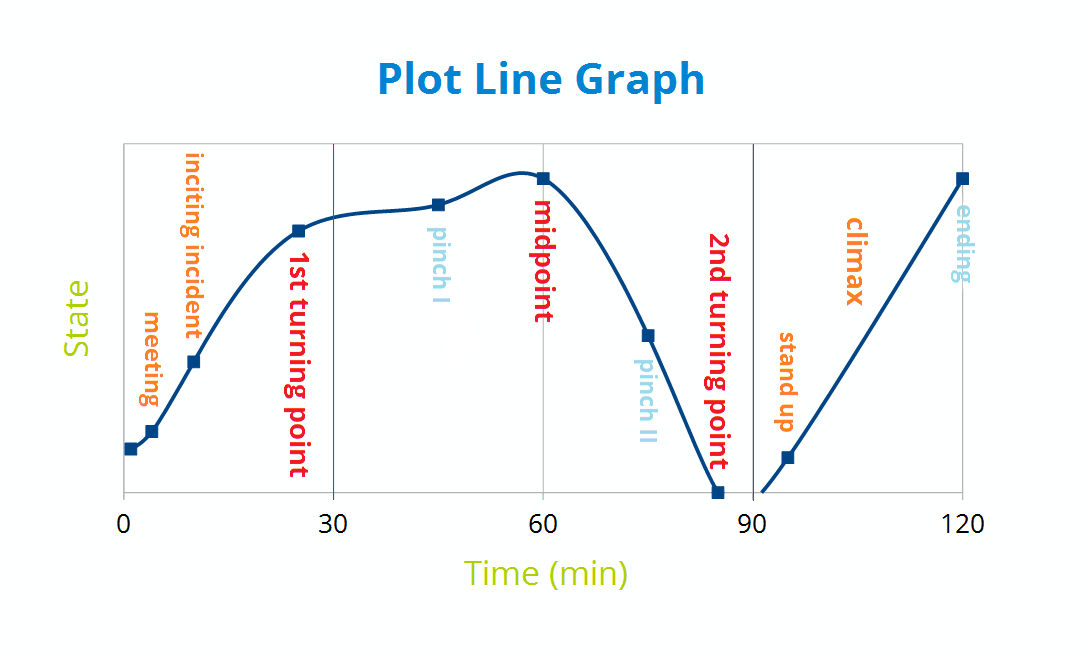 ---
First, beta publish
You learned in the last section how to accelerate the editing process by attracting early readers to beta test your stories and your books. Writing groups and beta readers can help you cut costs and, at the same time, develop relationships with other authors and your readers. Electronic editors can also be helpful tools and save money by helping you improve your writing before you employ an editor. I like ProWritingAid and MasterWriter. (See a list of these and electronic editing programs in the Consumer's Guide.)
Beta publish first, and use electronic editor programs, before hiring professional editors. That way they can concentrate on the hard stuff.
"Self editing is the path to the dark side. Self editing leads to self delusion, self delusion leads to missed mistakes, missed mistakes lead to bad reviews. Bad reviews are the tools of the dark side."
― Eric T. Benoit

---
The different kinds of editors
Let's delve deeper into the topic of the various kinds of editing. Here's an overview:
An acquisitions editor acquires authors based on their book proposals. They accept or reject authors based on their knowledge of the market, current events, trends, and competing publishers.
A manuscript reviewer or developmental editor (or content editing or structural editing) addresses the art and craft of storytelling. You may also rely on critique partners or writing groups to do this for you.
A line editor goes through your manuscript line by line to make sure your manuscript is ready to present to early or beta readers, even agents and publishers.
A copy editor is your final professional editing round before you format your book. It addresses grammatical and spelling errors, typos, punctuation, and consistency.
A proofreader will look at your final, formatted manuscript "ARC" (Advance Review Copy) to make sure is error free, catching typos and other mistakes that are not related to style.
In this module, we'll also review how other professionals and communities can help you edit.
You can hire a book consultant, coach, or doctor to help with the writing, production, and publishing stages of your book.
Writing groups and beta readers can help you hone your story and copy edit so that you don't need to spend so much money on editors.
---
Introducing my co-instructor
JoEllen Taylor of FirstEditing.com is co-teaching thi module with me. Her company has a large team of editors worldwide who are experts in various genres, so she is a real expert on editing best practices. So please enjoy her video contribution to the lessons.
Let's start with an overview of the different kinds of editing. In the next lessons she'll show you examples of each type.


---
Download
Here's JoEllen's handy dandy image that outlines the editing process detailed in this module.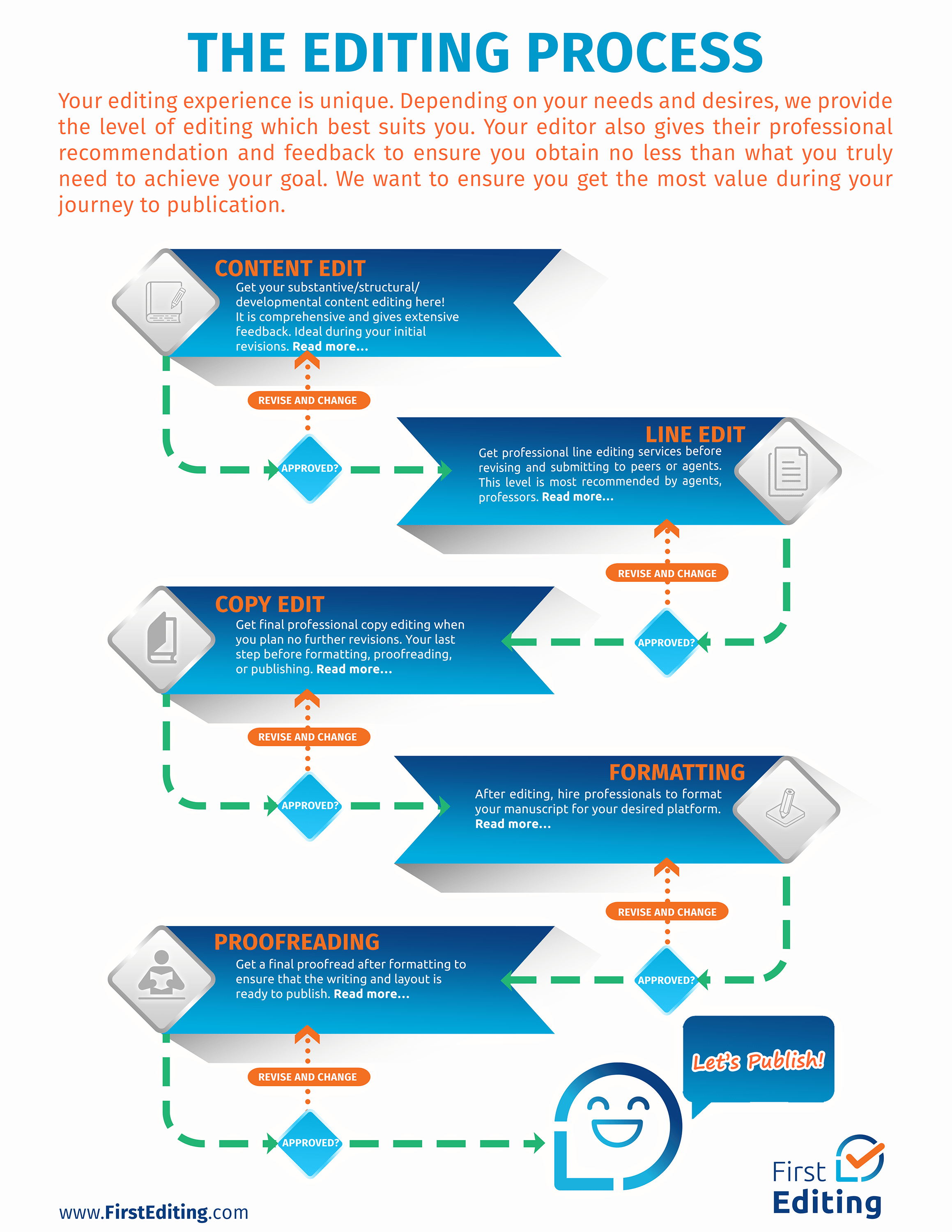 ---
What's next?
The lessons that follow provide details about each type of editor. Enjoy guest-lecturer JoEllen Nordstrom's detailed videos on the different types of editing in the next lesson.