About the course
The Self-Publishing Freedom course will help you direct your efforts and make efficient use of your time to ensure your success as an independent author.

Though the focus is on self-publishing, by the end of this course you will be equipped to publish any way you like.
You can be a self-publisher
You can be a hybrid author
You can be agented with a traditional publishing deal
You can self-publish some of your books and sell others to a publishing house
With the quality manuscript that results from the activities you do in this course, with the deep knowledge of your market, and with the platform you are building, you are free to do whatever you like with your books.
Keep reading or listen to the 6:40-minute audio. (Click to listen or right-click to download.)
Intro-outro music by "World Flavours" by PlayOnLoop.com Licensed under Creative Commons By Attribution 4.0
This course is about doing the work
This course is about a shift in mindset from author to publisher. It will teach you about what is important to the industry and your readers.
You'll learn how to do the market research necessary to figure out who your readers actually are and where to find them.
You'll understand why early readers are so important and turn them into raving fans who will help you share your book to the world.
You will be equipped to prepare your manuscript to the highest possible professional standards with input from early readers and beta publishing and then with a professional editor.
This is the fun part. This is laying the groundwork for success.
This is the part where you gather your tribe around you, have meaningful conversations, and work on your craft.
I know you probably want to start uploading your book to the online retailers now and start marketing your finished book.
But what if I told you that you can find enthusiastic fans right now? What if you started publishing just to them? What if these readers helped you perfect your story and spread the word about you and your writing to their friends, and friends of friends?
This, my friends, is marketing. Marketing starts now. Long before you book is finished.
The proper execution of these foundational tasks not only assures that your book competes with those released by the traditional publishing houses but actually sets you up in advance to do good marketing. In addition, it is a lot less costly (and frustrating) to do these things up front rather than having to do them over after you've published.
Preparing a manuscript correctly, identifying your readers and your book categories, adhering to professional standards, sharing with beta readers, and obtaining professional editing, are tasks that set yourself up for success as an author and a publisher.

It is perfectly okay to write garbage—as long as you edit brilliantly. – C. J. Cherry
No amount of marketing dollars will make your book succeed if it is not professionally produced.
Specifically, this course will:
Shift your mindset from author to publisher by introducing you to the concept of beta publishing and other techniques you can use to perfect your manuscript, build your platform, and create awareness about your book before you're finished writing it.
Show you how to do the market research to learn who your readers really are and where your book fits in the marketplace so that you can position it competitively.
Make suggestions on how to build a platform on the World Wide Web with a high-converting website (we'll talk about what that means) and an email marketing service.
Walk you through the editing and proofreading process that is crucial to creating a manuscript that is truly ready for formatting and design.
Show you how (and why) to purchase your own ISBNs, thus ensuring your publishing freedom.
This five-point process will insures that your book is wanted by the market and that your manuscript is worth publishing, no matter how you decide to do it.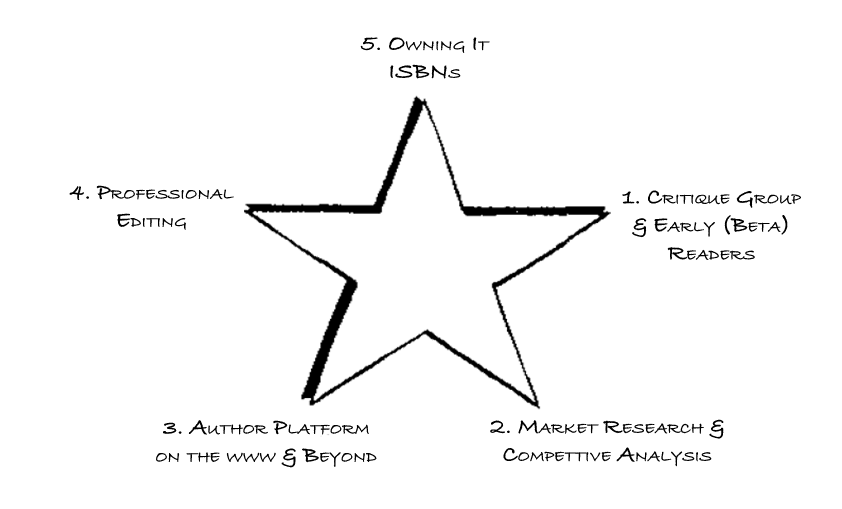 This five-point system is achieved in this course through these six modules:

The Essentials of Manuscript Preparation (introductory module)
Market Research & Competitive Analysis
How To Get Critiques from Early Readers & Beta Publish
Building Your Platform on the World Wide Web
How to Get Great Editing & Proofreading
Owning It! Freedom and ISBNs
The lessons in each of these sections map out the steps you need to take to keep your freedom. The steps you will take in this course are often skipped by authors, which is why self-publishing gets a bad rap. But I'm going to help you publish professionally so that your book is indiscernible from books put out by the major publishing houses.
You can do this!
If you're ready to make the commitment to finish your book and prepare it for publication you're in the right place. You can do it. It takes time and attention to detail.
While many authors dream of publishing, most don't take the steps to actually make it happen. Just by starting, you're already halfway there. So pat yourself on the back and let's get down to work.
Resources
During this course, you'll find links to many resources and additional reading. Some are resources I've prepared for you, others are from guests I've invited to contribute, and still others are the best of the web; that is, curated materials from other experts in the independent publishing world.
You'll get ebooks, documents, cheat sheets, and checklists. These include:
A Consumer's Guide for Self-Publishers ebook
Self-Publishing Boot Camp Guide for Authors, 4th edition ebook: my complete guide to creating, publishing, distributing, marketing, and selling your books. (You get a print edition of this 344-page book with the Self-Pub Boot Camp six-course bundle.)
Manuscript preparation timeline worksheet
Metadata cheat sheet
Checklist for a professionally published book from the Independent Book Publishers Association (IBPA)
You'll also find links to worksheets, audio, and video by me and other experts who have valuable advice and examples. The self-publishing community is wise and generous. Welcome to the community of experts!
I look forward to helping you take this first, determining step toward your success as an independent author.
Questions? Shoot me an email!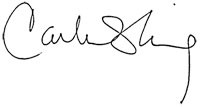 We have the tools. We have the motivation. We have the freedom. So let's go create!