Introduction to the module
Read or click the audio file below to listen.
Welcome to the module on book cover design. The lessons in this module will help you understand the cover design process, help you hire the right designer and to help you direct your designer to do his or her best work for you with your guidance.
When you break it down, there are really four parts to book cover design:

Doing the market research and competitive analysis to find out what is appropriate for your genre (which you did back in the Set the Foundation for Success course).
Finding and hiring a book cover designer.
Imagining and brainstorming the cover with your cover designer.
Actually creating the cover using Photoshop or InDesign (let the experts do this for you!)
---
Here's how the lessons in this module flow. First there's this introduction followed by an inspirational video by Chip Kid, a famous cover designer.
Then the first set of lessons show you how book covers are made. I think it's important to familiarize yourself with the process and the effort that goes into creating a cover using Photoshop or InDesign.
Why? Because this knowledge will help you understand the process and communicate better with your designer. Some of the videos are pretty detailed but you can skim through them.
The second set of lessons will help you find, brief, hire, and work with your cover designer.
Cover design is tough topic because most authors meddle too much in the process. I understand! It's common for us to feel invested emotionally and financially in cover design. Therefore, it's not surprising that we want to "help."
Actually, authors, for the most part, are much better off letting the designers do what they do best.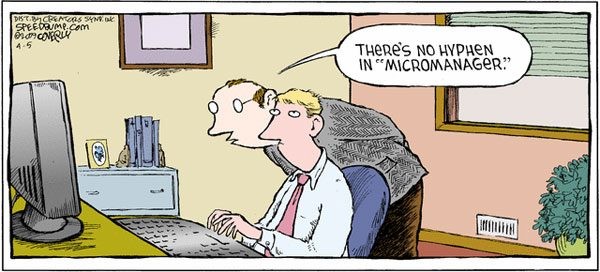 ---
Why hire a pro?
Remember that your book cover is your number one marketing asset. A great cover design will grab your customers' attention and compel them to buy. Leave this to the professionals, please. There are many non-intuitive aspects of cover design—typography, color choices, trends—that beginners miss, so it's important to hire an expert.
Professional book cover designers are current with the ever-changing trends in book covers. They understand that today's customer may make their decision based on the impression they get from the cover as displayed on a computer screen, in a tiny size. They know that the cover must fit in with others in the same genre, yet stand out enough to be noticed. Designer Derek Murphy says that it's better to create a cover cliche than a cover that doesn't belong in your genre.
You can change your cover to meet changing market expectations and to highlight high-profile testimonials and awards. Even the Big Five publishing houses play with book cover design. Take a look at the various covers for Chris Pavone's The Expats: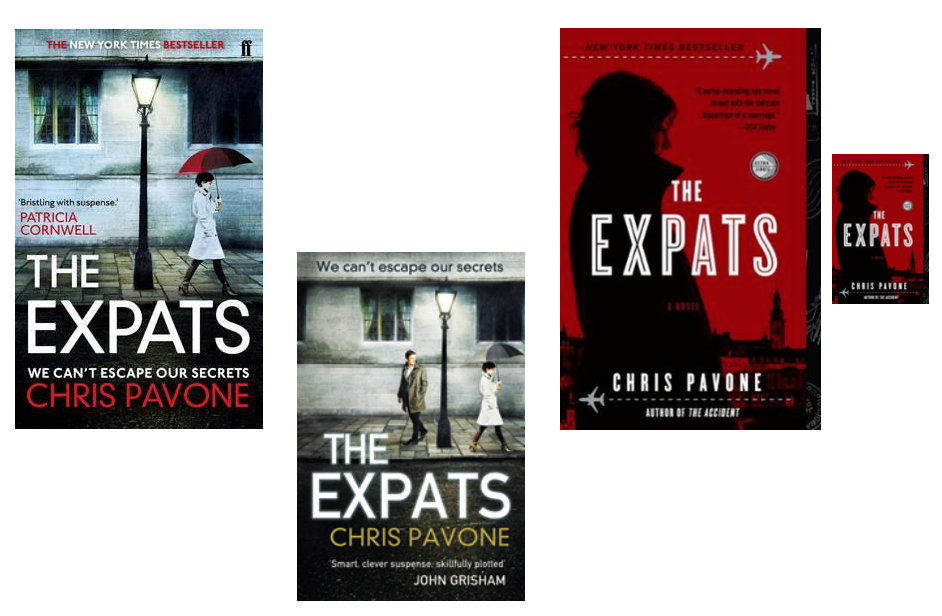 Can you tell why the cover changed? One highlights a blurb from John Grisham and the other, final cover (the red one on the right) boasts "An Edgar Award Winner" sticker. The final cover is also simplified, eliminating the very beautiful but kind of futzy (and difficult to interpret) details and creating a mood instead of a scene. Does it draw you into the story better than the other two?
Also interesting is the area on the Amazon page for this book: "The customers who bought this also bought:" Do you think these covers convey the same mood?

You could get super distracted researching covers for your book. Don't. Do the research but keep writing and marketing your book and leave it to the experts.
Experts can help you marry your brand (as discussed in the very first course in the self-publishing bundle) with current font and color trends. The color trend for 2018 is "ultraviolet" according to the Pantone Color Institute. Who knew? (Your cover designer knew!) This doesn't mean you need to use it but if it fits with your brand then that's extra awesome.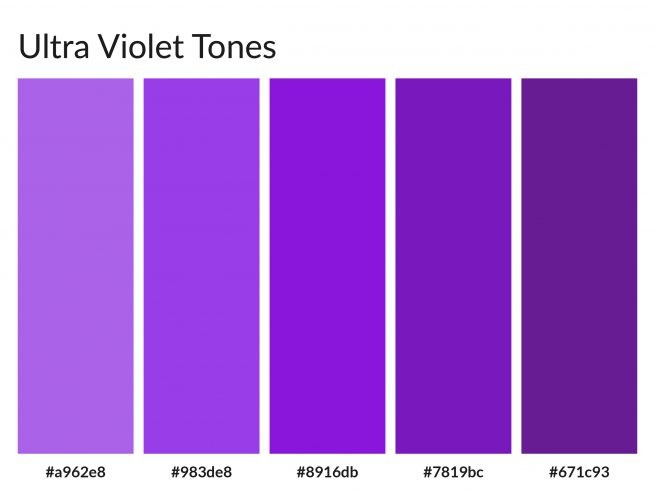 ---
Some research tips
If you skimmed over it, return to the Market Research & Competitive Analysis module in the Set the Foundation for Success course for tips on what to look for as you're analyzing the competition.
Book buyers who are searching for something to read unconsciously expect the cover of your book to fit a particular style. So don't make the mistake of using a curlicue font for your non-fiction book, because it will look like a romance novel. Readers are subliminally confused by deviations from genre standards. Visit Amazon, Goodreads, and other book sites, or visit a bookstore or library near you to study book covers in your genre.
Here are some things you should be looking for when doing your research.
Book size: What is the most common size in your genre? (Designing a custom, non-standard book size will astronomically raise your printing costs.)
Finish: Are the covers in your genre mostly glossy or matte? Are they laminated?
Art: Are most of the books using graphics, photography, or a combination of the two? How about finishes?
Font: Look at the typography used for book titles and subtitles. Are they serif fonts with lots of curlicues (romance novels) or sans-serif fonts (non-fiction)? Is font used as a design element?
Back of book: This is your chance to market to buyers. There they find out what the book is about, why the author is so fabulously interesting and/or qualified, and how many important people recommend it. Notice what is tantalizing and what is distracting, and write your copy to compete.
---
What's next?
In the next lesson I thought it would be fun as well as instructive and inspiring to include a Ted Talk video by a famous book designer, Chip Kid. Whether you plan to design your own book cover (not recommended) or hire it out, you'll benefit from learning from a master.