Introduction to the interior design module
Welcome to the Interior Book Design module of the Make Your Book course.
Most authors don't realize that the book's interior design affects the reader's perception of the book, but it does, and significantly. This module will show you how fonts, leading, margins, and paper color choices can make for a great reading experience; why you need to choose crème paper for immersive reading like novels and creative nonfiction and white paper for nonfiction.

You can use a pre-made template or hire a professional interior book designer to create your book interior. This module will show you how, and everything you learn here will help you understand how to outsource all or parts of this task.
But first, did you get the Bookbuilder's Almanac? This book is so valuable in understanding fonts and leading and techie stuff like grayscale, too.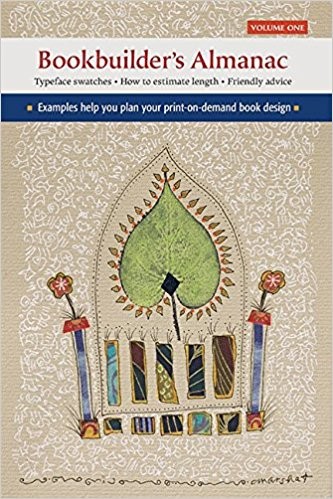 Joel Friedlander on Interior Book Design
In this webinar from IngramSpark, Joel Friedlander provides an overview of interior book design for self-publishers. This will help your book's interior meet industry standards when compared to those of traditional publishers. I'm glad I found this webinar. It's a super good introduction to the lessons in this module.
Robin Cutler, director of IngramSpark and a longtime friend in the industry, interviews Joel in this webinar.
What's next?
Next you'll learn about the elements of a book interior. What goes in the front and the back, the top and the bottom of the page, when to use page numbers and when to leave a page blank.